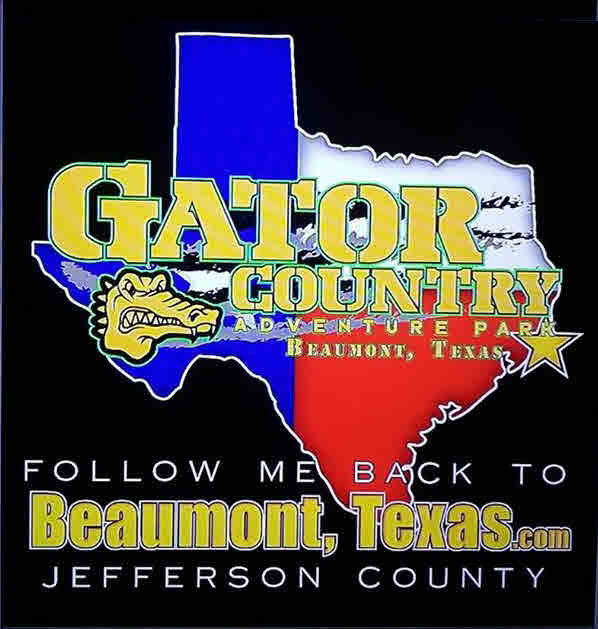 GATOR COUNTRY WILL BE HERE
Gator Country is an alligator theme park where guests can see the lifespan of an alligator and get up close and personal with nature's wild. With hands on activities like holding the baby gators to helping feed them, the whole family will find something to enjoy. There's even a gift shop to bring home a souvenir from your trip! Gator Country has over 350 alligators and 4 species of crocodiles along with Caimans, alligator snapping turtles, snakes and other reptiles. It is also home to the largest alligator in captivity in Texas.
Gator Country is located off Interstate 10 in Beaumont, Texas. In 2005, Gary Saurage, the founder of Gator Country, opened their doors to the public to come out and see live-captured nuisance alligators and other reptiles. Gary and his team are known for rescuing nuisance alligators from people's backyards, ponds, swimming pools, as well as gators stranded after severe weather like hurricanes and floods. Their team of experts round them up, willing or not, and take them to safety at Gator Country, a 15 acre preserve that has become a safe haven for alligators and several other reptiles. Theyhouse Big Al, an 84-year-old alligator who held the former record for being the largest alligator in captivity in Texas measuring in at 13 feet 4 inches and weighing more than 1,000 lbs. On October 5th, 2016, we rescued Big Tex, who now holds the National record for the largest live-captured nuisance alligator measuring in at 13 feet 8 ½ inches.